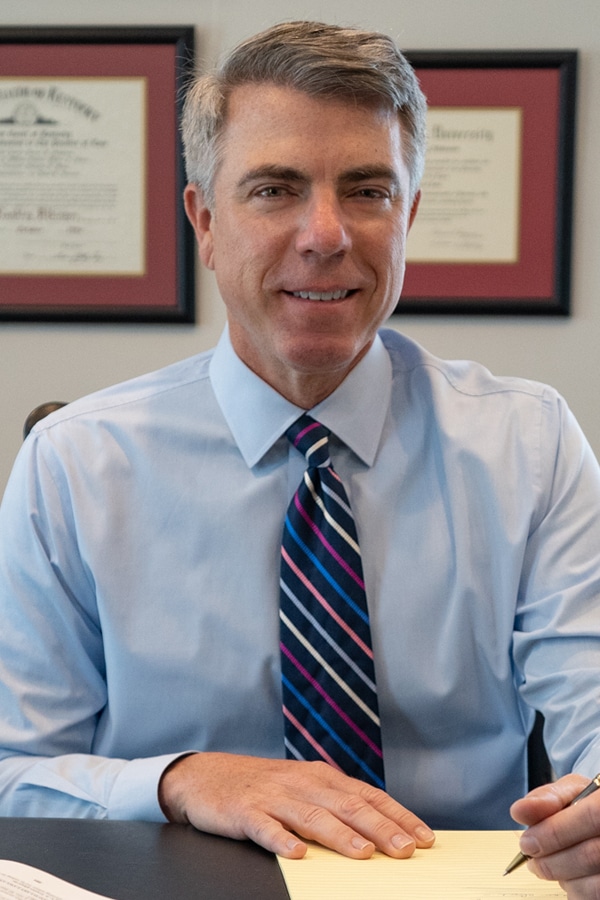 Mr. Atkinson graduated from Transylvania University in Lexington with a B.A. in 1991 and from Ohio Northern University with his J.D. in 1995. Prior to opening Atkinson, Simms & Kermode, he worked for the Kentucky Long-Term Policy Research Center and the United States Bankruptcy Court, including two years in the chambers of Judge William S. Howard.

Mr. Atkinson is a member of the Kentucky Bar Association and is admitted to practice in both the Eastern and Western Districts of Kentucky and the Sixth Circuit Court of Appeals. Mr. Atkinson is a member of the National Association of Consumer Bankruptcy Attorneys and the National Association of Bankruptcy Trustees. His areas of practice include consumer and business bankruptcy and reorganization, bankruptcy litigation and bankruptcy trustee representation.

Mr. Atkinson lives in Lexington with his wife, Lisa.