Are you in need of Collections Relief? Are you receiving collection calls? Have you asked the caller to stop calling? Have you ever been threatened with a lawsuit? If so, the collection agency may be in violation of the law. The Fair Debt Collection Practices Act (FDCPA) protects individuals from abusive debt collection practices before or after filing bankruptcy. We understand how scary and frustrating these calls can be. Contact our collections relief attorneys today and we can help determine if the collection agency is contacting you in an incorrect manner and provide the relief you need. At Atkinson, Simms & Kermode PLLC, we are committed to offering collections relief solutions to clients in the Greater Lexington, Eastern, Southeastern and Western Kentucky areas.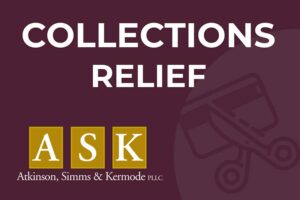 Law Firm Specializing in Debt Relief Solutions
Collections Relief from the Fair Debt Collection Practices Act (FDCPA)
Being pursued by debt collectors can be a stressful and overwhelming experience. If you are being threatened with wage garnishment, property liens, or other legal action, it may be time to seek the assistance of a debt relief attorney. At Atkinson, Simms, and Kermode, we are dedicated to helping our clients achieve the financial freedom they deserve.
The Fair Debt Collection Practices Act (FDCPA) is a federal law that regulates the behavior of debt collectors. This law provides consumers with protections against abusive, deceptive, and harassing debt collection practices. If you believe that a debt collector has violated the FDCPA, our law firm can help you take action to stop the harassment and potentially recover damages.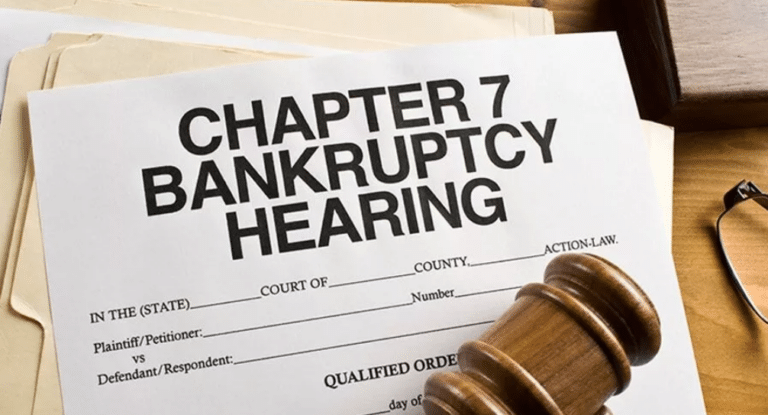 Chapter 7 bankruptcy is a type of bankruptcy that provides a fresh start for individuals who are struggling with debt. This type of bankruptcy allows you to discharge most unsecured debts, including medical bills, credit card debt, and personal loans. Our experienced bankruptcy attorneys will work with you to determine if Chapter 7 bankruptcy is the right solution for your financial situation, and guide you through the process from start to finish.

Chapter 13 bankruptcy is another option for individuals seeking debt relief. Unlike Chapter 7 bankruptcy, which discharges most unsecured debts, Chapter 13 bankruptcy involves a repayment plan over a period of three to five years. This type of bankruptcy may be appropriate for individuals who have a regular income and wish to protect their property from foreclosure or repossession. Our lawyers will help you understand your options and make an informed decision about the best course of action for your financial situation.
Atkinson, Simms, and Kermode: Your Debt Relief Solution
At Atkinson, Simms, and Kermode, we understand the challenges of financial stress and the importance of finding a solution that works for you. Our knowledgeable and compassionate debt relief attorneys are here to help you navigate the legal system and achieve financial freedom. Contact us today to schedule a consultation and learn more about how we can help you with collections relief from the FDCPA, Chapter 7 bankruptcy, and Chapter 13 bankruptcy.