Fair Credit Reporting is your right. Your credit report and credit score are very important – they are the public face of your finances. Lenders, landlords and life insurance companies look at your credit report to determine whether they would like to work with you. Are you sure your credit report and credit score are being reported accurately? After receiving a discharge from a bankruptcy, creditors are required by law to report your credit correctly. If you feel that your debts are being reported incorrectly on your credit report, contact us today and our fair credit reporting lawyers can help fix the errors that are an obstacle to your financial fresh start. At Atkinson, Simms & Kermode PLLC, we offer fair credit reporting solutions to clients in the Greater Lexington, Eastern, Southeastern and Western Kentucky areas.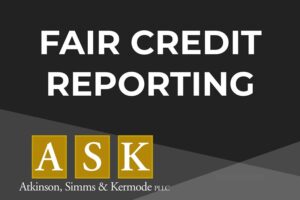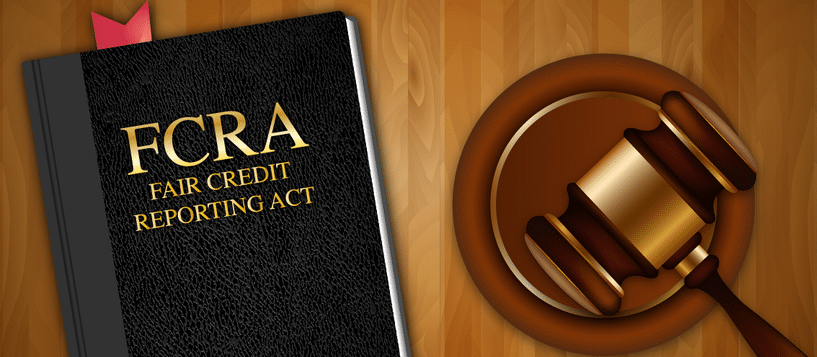 Protect Your Rights with Fair Credit Reporting Representation
In Kentucky, the Fair Credit Reporting Act (FCRA) is a federal law that governs the collection, dissemination, and use of consumer credit information. The FCRA is designed to promote the accuracy, fairness, and privacy of consumer credit information, and to ensure that this information is used in a manner that is consistent with the consumer's right to privacy.
Under the FCRA, consumer credit reporting agencies, such as Experian, Equifax, and TransUnion, are required to follow strict guidelines when collecting, maintaining, and sharing consumer credit information. For example, they must maintain accurate and up-to-date information, and they must promptly correct any errors that are brought to their attention.
Consumers in Kentucky also have rights under the FCRA. For example, they have the right to receive a free credit report once per year from each of the three major credit reporting agencies, and they have the right to dispute any errors that appear on their credit reports. If an error cannot be resolved through the dispute process, consumers may be entitled to take legal action against the credit reporting agency.
In addition to the rights outlined in the FCRA, Kentucky also has its own state laws regarding credit reporting and debt collection. For example, the Kentucky Consumer Protection Act provides additional protections for consumers against abusive debt collection practices, and it sets limits on the fees that can be charged by debt collectors.
Overall, the Fair Credit Reporting Act and state laws in Kentucky serve to protect the rights of consumers and ensure that credit information is used in a manner that is fair, accurate, and respectful of consumer privacy.